Folsom Mobile Mechanic Co
What We Offer
Folsom Mobile Mechanic Co offers a range of automotive services delivered directly to your location, including diagnostics, repairs, maintenance, and other mechanical solutions, providing convenience and expert care without the need to visit a physical repair shop.

Car Mechanic
Professional car mechanics to efficiently diagnose and repair engine issues, ensuring your car will be back on the road in no time.
A/C Repair
Convenient A/C repair services to quickly restore your car's cooling system, making your summer drive much more comfortable.
Engine Repair
Expert engine repair to swiftly address mechanical issues within your vehicle's engine to restore optimal performance.
Brake Repair
Top-of-the-line brake repair service to ensure your vehicle's braking system is safe and reliable.
Spark Plugs and Ignition Coils
Excellent spark plugs and ignition coil service that significantly improves car's engine efficiency.
Tire Replacement
Timely tire replacement to enhance your driving experience and safety on the road.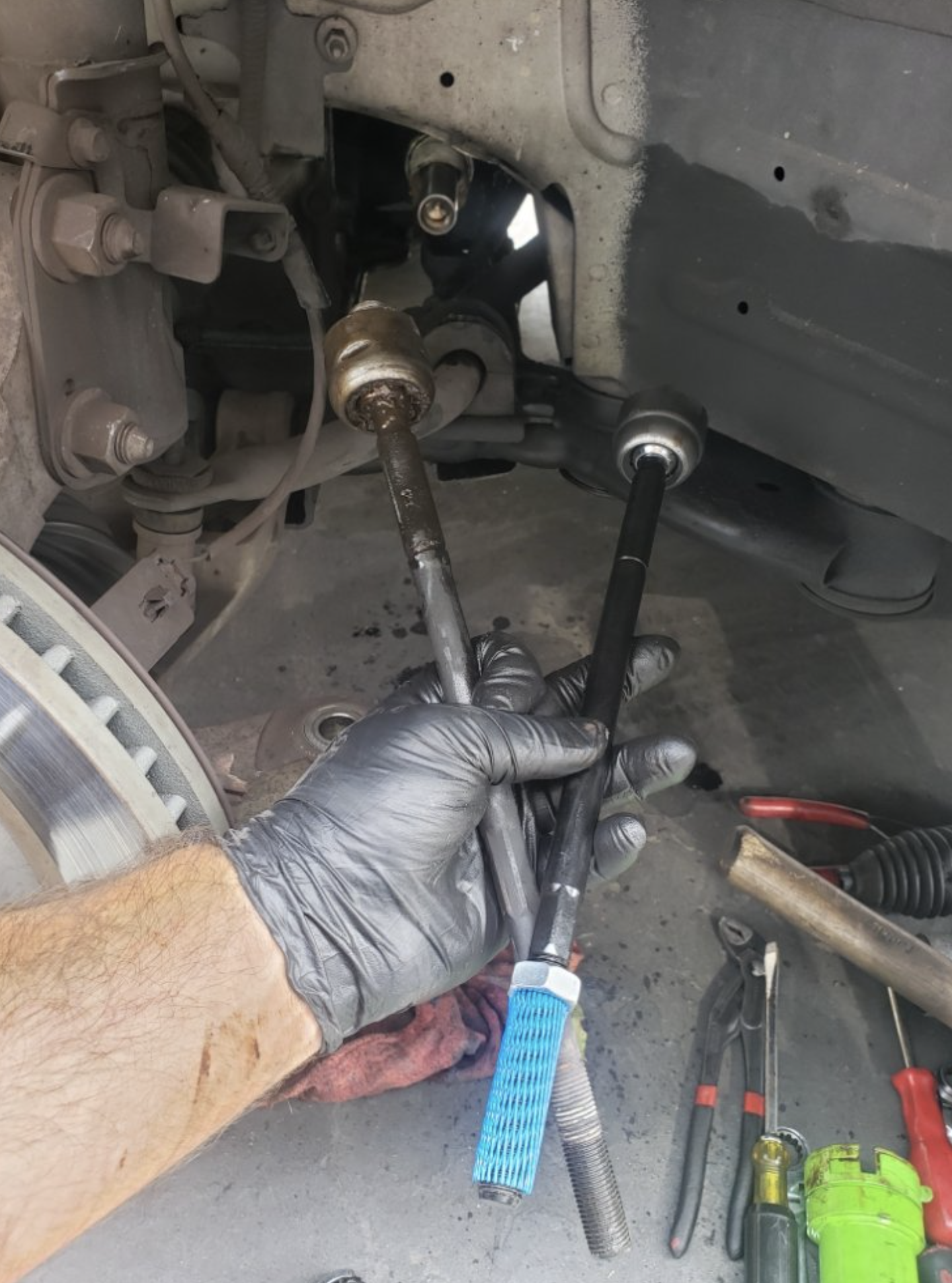 Convenience at Your Doorstep
Folsom Mobile Mechanic Co ensures that expert automotive services come to you, saving you time and hassle by eliminating the need to visit a repair shop.

Skilled and Reliable Technicians
Our team of skilled mechanics is equipped to handle a wide range of car issues, providing reliable solutions and getting you back on the road quickly.

Transparent and Competitive Pricing
Folsom Mobile Mechanic Co offers transparent pricing and competitive rates, ensuring you receive high-quality service without breaking the bank.
Folsom Mobile Mechanic Co
If you reside in the Folsom vicinity and require vehicle repairs, don't attempt to drive it to a garage or waste money on a tow. Instead, reach out to Folsom Mobile Mechanic Co. Our expert team is equipped to travel throughout the area with the necessary tools to handle both challenging and straightforward jobs.
We provide a wide range of services, including:
Brake repair

Electrical work

Battery charging or replacement

Spark plug replacement

Tune-ups

Oil changes

Heating and air conditioning repairs

Timing belt replacement

Tire services



And much more! Folsom Mobile Mechanic Co. caters to the needs of busy drivers who rely on their vehicles. Simply grab your phone and give us a call at (916) 776-8748!
Car Repair Made Easy
Opting for a mobile mechanic service like Folsom Mobile Mechanic Co. comes with several benefits, with convenience being the foremost advantage. Instead of the cumbersome task of searching for a reputable tow service and bearing their fees, a skilled mechanic can conveniently come to your location. This eliminates the hassle of transporting your disabled vehicle to a garage, a process that can be both stressful and risky.
Another advantage of choosing a mobile mechanic is the time saved. You no longer have to endure waiting in a garage's lobby, sipping on mediocre coffee, while your car gets serviced. Our team will arrive at your doorstep, performing the necessary repairs right in your driveway. This allows you to continue with your day and attend to your tasks while we take care of your vehicle efficiently.
In addition to providing convenience and time savings, utilizing a mobile mechanic service like Folsom Mobile Mechanic Co. can also lead to cost savings. By eliminating the necessity for a tow service and reducing vehicle downtime, you can effectively reduce the overall cost of repairs.
Getting in touch with Folsom Mobile Mechanic Co. offers you a straightforward, pragmatic, and budget-friendly solution to maintain your vehicle in its optimal condition.
Areas We Service
Our trucks aren't limited to Louisville. All of Boulder County falls under our umbrella of impeccable protection. There's no reason to muck about trying to find the number for some other towing company—not when you've got us.
Sacramento
Elk Grove
Citrus Heights
Rancho Cordova
Folsom
Galt
Isleton
Antelope
Carmichael
North Highlands
Friendly Service On Every Job
At Folsom Mobile Mechanic Co., we hold our customers in high regard and consistently treat them with care and respect. Our team of mechanics is not only skilled but also friendly and approachable, always willing to listen and address any concerns you may have regarding your vehicle.
Clear communication is a top priority for us, and we take the time to thoroughly explain the repair process and the reasons behind the required fixes. Our goal is to ensure that our customers are well informed and feel confident about the work being carried out on their vehicles. With us, you can expect transparency and a positive customer experience throughout the repair journey.
When you choose Folsom Mobile Mechanic Co., you can place your trust in a team of dependable professionals who are wholly dedicated to delivering top-quality service. Our valued customers have come to rely on us, and we take pride in upholding that trust through our unwavering commitment to honesty and integrity.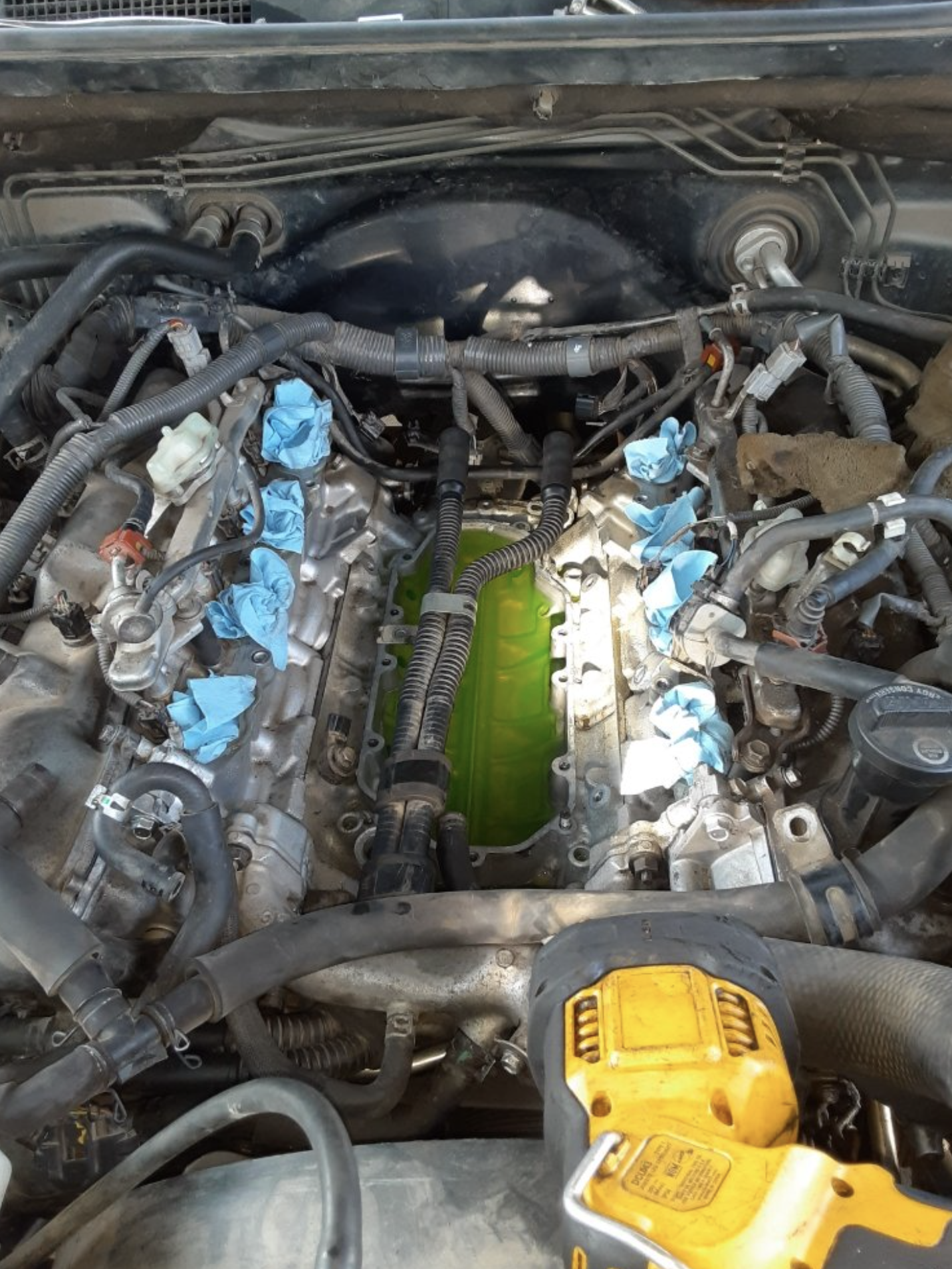 We're ASE Certified
At Folsom Mobile Mechanic Co., we take immense pride in holding ASE certification, a prestigious professional program administered by the National Institute for Automotive Service Excellence. Our team of mechanics has completed rigorous testing and training to earn their ASE certifications in specialized areas, such as electrical systems, engine repair, brakes, and more. This certification serves as a testament to their extensive knowledge and skills, assuring our customers that their vehicles are in the capable hands of experts.
Furthermore, our ASE certification means that our mechanics stay up-to-date with the latest industry trends and techniques, as they actively commit to ongoing training and education. This dedication to continuous improvement enables us to deliver the highest quality service to our clients.
When you choose Folsom Mobile Mechanic Co, rest assured that you're entrusting your vehicle to seasoned professionals who possess in-depth knowledge about cars. Gone are the days of watching inexperienced technicians scratch their heads in your driveway—we have a team of skilled experts who precisely know what they're doing. Call us at (916) 776-8748.
Repairing So Many Brand Names, So Many Styles
At Folsom Mobile Mechanic Co., we serve a diverse array of vehicles, encompassing cars, SUVs, trucks, motorcycles, and more. Our work van is fully equipped with a wide selection of tools and spare parts, enabling us to handle nearly any repair task on the spot. While we might not have a lift, rest assured that our team possesses the requisite skills and expertise to execute vehicle repairs with utmost safety and efficiency.
Our team at Folsom Mobile Mechanic Co boasts extensive experience working on an extensive variety of vehicle brands, including, but not limited to:

Ford
Chevy
Honda
Isuzu
Volvo
Dodge
Hyundai
Mazda
Nissan

We even work on older cars no longer being manufactured, such as MG, International Scout, and AMC Motors (the Javelin will always be cool!).
So, no matter what type of vehicle you have, you can trust Folsom Mobile Mechanic Co to provide reliable, high-quality service.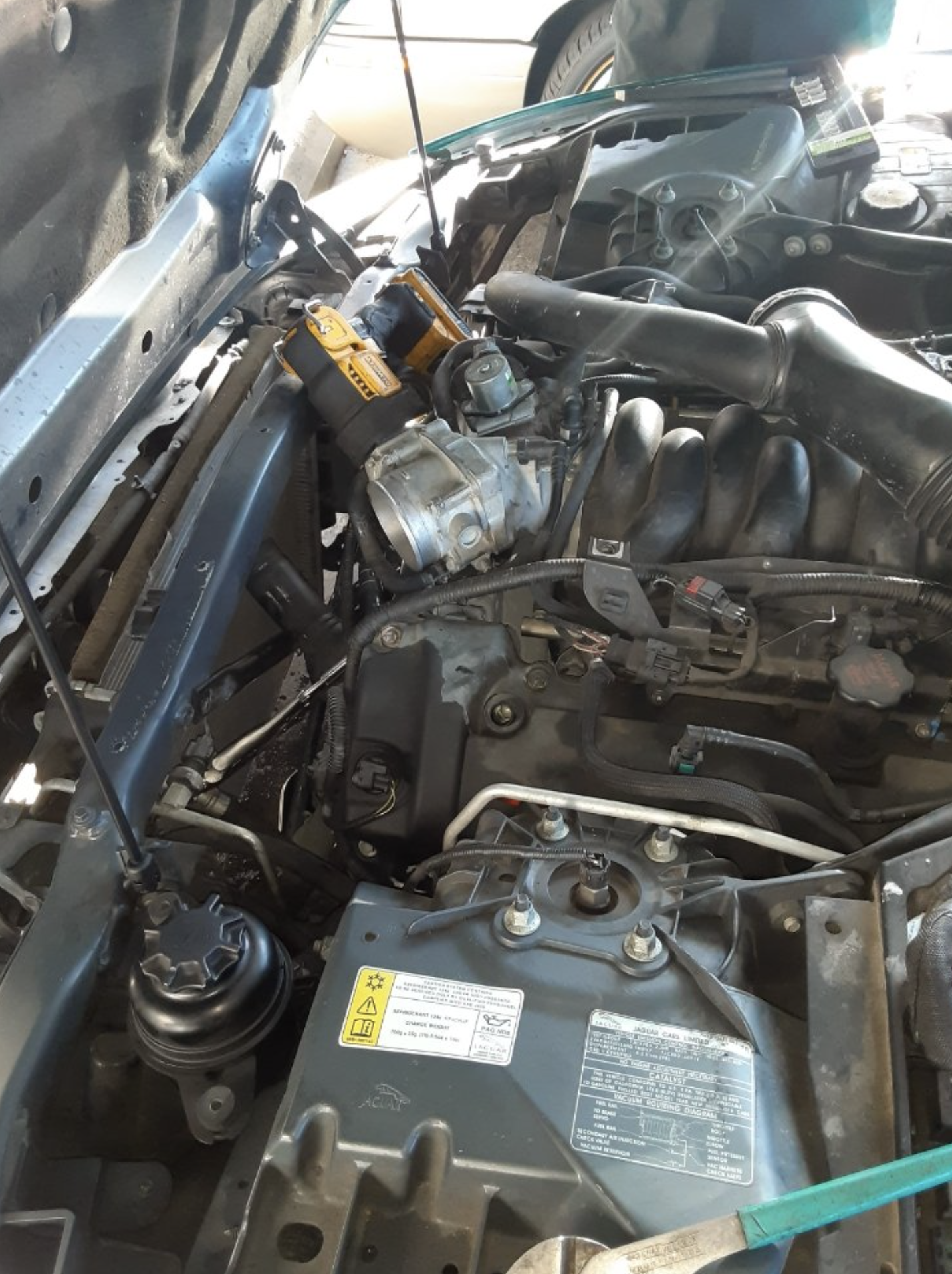 Timing Belts
The timing belt plays a crucial role in maintaining your engine's performance by synchronizing the crankshaft and camshaft. Any damage to this component can lead to irregular engine timing, resulting in misfires or rough running. In more severe cases, a broken timing belt while driving can cause additional complications, such as camshaft damage or bent valves.
At Folsom Mobile Mechanic Co., we offer inspections of the timing belt to identify any signs of wear, including stretching, cracks, cuts, or damage from engine oil.
Replacing the timing belt and adjusting engine timing is a complex procedure that demands the expertise of a trained technician, precisely the type of professional you'll find at our service.
If your vehicle's engine is experiencing issues, our experienced professionals can assess the condition of the timing belt and engine timing, and perform any necessary repairs or replacements. We take utmost care to ensure your vehicle is safe to drive and operates at its peak performance by meticulously inspecting the engine for any further damage. Rest assured, our team will have your vehicle running smoothly again. Reach us at (916) 776-8748 and get free estimates today.
Check Engine Light Diagnostics
At Folsom Mobile Mechanic Co, we specialize in engine repair for both gasoline and Diesel engines. Whether you're experiencing issues like poor fuel mileage, excessive exhaust smoke, hard starting, or misfiring, our team of highly skilled mechanics is equipped to diagnose and resolve the problem, restoring your engine to its optimal performance.
With years of experience and access to state-of-the-art tools, we have the expertise to handle even the most intricate engine repairs. Our process begins with a thorough diagnosis to pinpoint the root cause of the problem. Following that, we provide you with a comprehensive explanation of the available repair options, transparent pricing, and a clear timeline for completing the work. You can trust our commitment to delivering top-quality engine repair services that will have your vehicle running smoothly again.
Whether your vehicle requires a basic tune-up or a comprehensive overhaul, rest assured that our team relies solely on top-quality parts and materials. Say goodbye to the worries of being stranded due to engine problems. Reach out to Folsom Mobile Mechanic Co today for dependable engine repair services you can trust.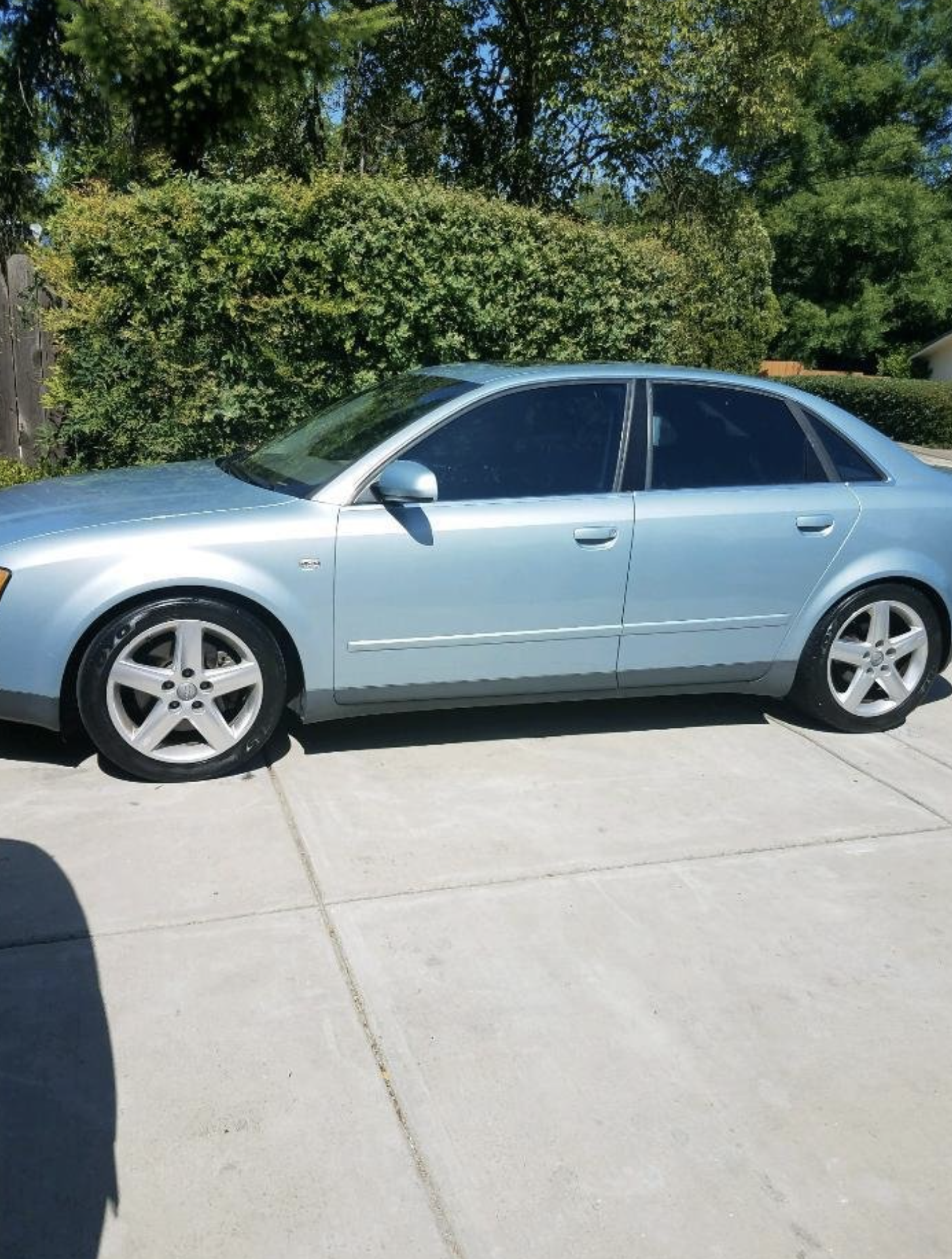 Climate Controls
Folsom Mobile Mechanic Co offers a complete range of heating and air conditioning repair services for your vehicle. If you've been experiencing discomfort while driving due to an HVAC system malfunction, our team of experienced mechanics is ready to assist. We understand the significance of maintaining a comfortable cabin temperature for your driving experience, and our commitment is to swiftly restore your system to optimal functioning.
With our comprehensive diagnostics and repair services, we address all types of HVAC issues, from simple fixes like a blown fuse to more intricate problems such as a faulty compressor or evaporator. To ensure top-notch performance and comfort, our team uses only high-quality parts and materials in the repair process.
At Folsom Mobile Mechanic Co, we bring the convenience of the garage to your location, eliminating the need for you to drive to a repair shop. Equipped with all the necessary tools, our team will arrive at your doorstep to diagnose and repair your HVAC system efficiently. Rest assured, we'll have you back on the road with a comfortable cabin temperature in no time. Reach out to us today at (916) 776-8748 to schedule your appointment.
Electrical Maintenance
Handling electrical issues in your vehicle can be a daunting task. However, at Folsom Mobile Mechanic Co, we have a team of experienced mechanics who are fully equipped to manage a wide range of electrical repairs and services, all conveniently at your doorstep.
Whether you're encountering problems with your charging system, wiring, lighting, dashboard switches, ignition, or any other electrical component, you can rely on us to diagnose the issue accurately and provide the necessary repairs to get your vehicle back on the road. Rest assured, we use only high-quality parts and materials.
Apart from electrical repairs, our skilled team can also handle routine maintenance tasks such as spark plug and spark plug wire replacement, as well as more complex tasks like alternator and generator replacement.
By choosing Folsom Mobile Mechanic Co for your electrical repair needs, you can save time and hassle by avoiding the need to drive your vehicle to a garage. We have the expertise to perform expert repairs and maintenance right in the comfort of your driveway. Don't wait any longer—contact us today to schedule an appointment and regain the confidence to hit the road again.
Brake Service
We offer comprehensive brake services right at your doorstep. Whether you're hearing squeaking or grinding noises, experiencing a pulsating brake pedal, or noticing reduced braking performance, you can count on us to diagnose the issue and carry out the necessary repairs to restore your brakes to top-notch condition.
Our skilled mechanics are well-trained to handle various brake services, including brake pad replacements, disc and drum servicing, caliper repairs, reservoir maintenance, and brake line inspections. We pride ourselves on using only high-quality parts and materials, and we stand by our workmanship with a guarantee.
Opting for our mobile brake services will save you time and hassle by eliminating the need to drive your car to a garage. Instead, we can efficiently perform the required repairs right in your driveway, providing you with prompt and convenient service that ensures you can hit the road with confidence.
Whether you require brake repairs or routine brake maintenance, don't hesitate to reach out to Folsom Mobile Mechanic Co today at (916) 776-8748. Our friendly and knowledgeable team is here to assist you with dependable brake services that you can rely on.
Tires
If you have concerns about your tires, our team of skilled mechanics can conduct a comprehensive inspection to assess their overall condition, tread depth, and inflation levels. Should your tires be worn or damaged beyond repair, we'll recommend suitable replacements from top-quality tire brands and products.
At Folsom Mobile Mechanic Co, your safety is our priority, and we take great care in providing the best tires for your vehicle. Whether you need all-season tires for year-round driving or winter tires for extreme weather conditions, you can count on us to have the right solutions available.
Don't let worn or damaged tires compromise your vehicle's safety and performance. Schedule your tire service appointment with Folsom Mobile Mechanic Co today, and we'll ensure your vehicle is equipped with the finest tires tailored to meet your specific requirements.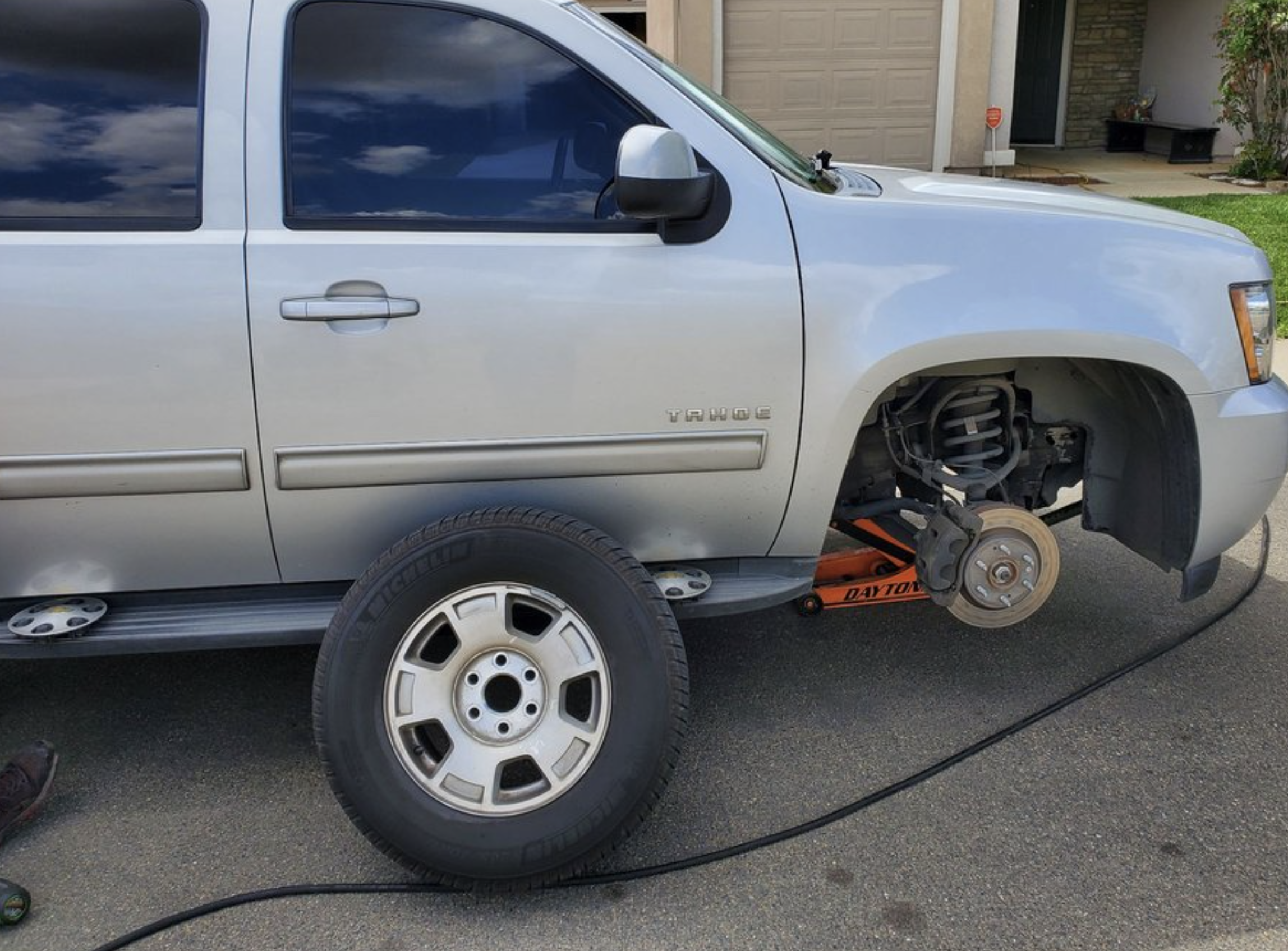 Satisfaction Guaranteed!
Folsom Mobile Mechanic Co is your dependable partner for automotive solutions on the go, offering skilled mechanics who come directly to your location. With a commitment to quality service and convenience, we ensure your vehicle receives expert care without the hassle of visiting a traditional repair shop.

I had the pleasure of working with Folsom Mobile Mechanic Co, and I was thoroughly impressed. Their convenience of coming to my location saved me so much time, and the mechanic was incredibly skilled. They fixed my car's brake issue efficiently and explained everything clearly. I'll definitely be using their services again!

Folsom Mobile Mechanic Co truly exceeded my expectations. When my car wouldn't start, their quick response and diagnostic skills were impressive. The mechanic arrived promptly and got my engine running in no time. Their professionalism and friendly service made the whole experience stress-free.

As a busy professional, Folsom Mobile Mechanic Co's on-site service was a game-changer. They fixed my car's overheating problem without me having to leave my office. The convenience, combined with their expertise, made me a loyal customer. Their transparent pricing and dedication to quality have earned my trust
Sacramento County's Finest Mobile Mechanic
When it comes to dependable and high-quality onsite auto repair services in Sacramento County, look no further than Folsom Mobile Mechanic Co. Our team of ASE-certified mechanics possesses extensive knowledge and expertise, ensuring they can effectively address any vehicle issues, regardless of their complexity.
To experience our exceptional services, contact us today to schedule an appointment or inquire further about the extensive range of services we offer. We are committed to providing top-notch onsite auto repair solutions for all your automotive needs.
Contact Folsom Mobile Mechanic Co at (916) 776-8748.